Dale Gentry - Southwest Airlines - Flight Dispatcher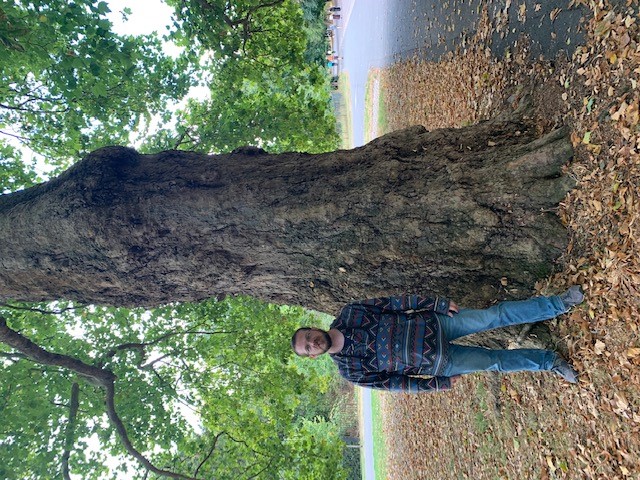 .
I'm Dale Gentry. After high school, I joined the Marine Corps where I was Military Police and deployed to Iraq twice. While going to college on the GI Bill, I discovered dispatch. I switched majors from Professional Pilot to Aviation Management. By chance, I stumbled on to the dispatch profession after browsing airline jobs. When I saw what a Dispatcher does and what all they did, I knew what I wanted my career path to be!
I started in dispatch in 2012 at Compass Airlines. After a short stint there I moved to ExpressJet, and I got hired on at Southwest in 2015 where I've been ever since. I'm currently an OJT Instructor, serve on the midnight workload committee and SWA Culture Committee,; and also serve as a Shop Steward for TWU 550. I prefer working midnights since I'm a night owl by nature. I make it a point to make sure everyone feels welcome at SWA on the midnight shift, especially since it's our most junior shift. I host monthly parties "Mid-Brations" (Midnight Celebrations) for our dispatch group recognizing birthdays, marriages, and new babies! For the care and effort I show my co-hearts, they have started calling me "Mayor of Midnights"!
I enjoy traveling, especially exploring the Western US, where I go hiking and camping a few times a year. When I retire my goal is to thru-hike the Appalachian Trail from Springer Mountain in Georgia to Mount Katahdin in Maine, almost 2,200 miles! It will be a several month long journey.
A big priority right now is taking care of my recently adopted a 10-week old stray kitten that I named Axel.
I also spend a lot of time reading and so far I've read over 90 books this year.