VOR Quiz
July 2011 VOR Trivia Quiz
Contest submitted by: Phil Brooks
Ground Photos and Clues by: Victor Young
Aerial Photo and clues by: Phil Brooks
VOR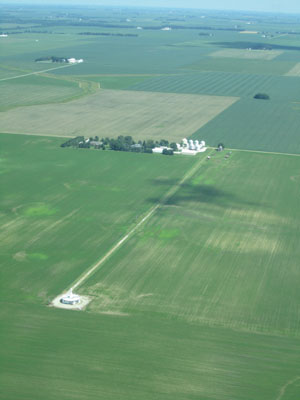 click on images to enlarge
This navaid is located 5.9 nm north of the airport that shares its identifier. That airport plays a part in the history of ExpressJet.

It's named after a nearby city. That city is named after the first name of an early settler, who donated part of the land for the town.

It is close to a state and time zone border.

The county it is located in is named after a river and color.
Send your answers to: webdude@dispatcher.org
This month's winners:
answer: Danville (DNV), Il
Chris Dau - Aloha Air Cargo
Timothy Smith - AirTran Airways
Joe Stepansky -
Daniel Moses - ZBW
Previous Quizes