VOR Quiz
December 2010 VOR Trivia Quiz
Contest submitted by: Phil Brooks
Photo: Dave Birkley
VOR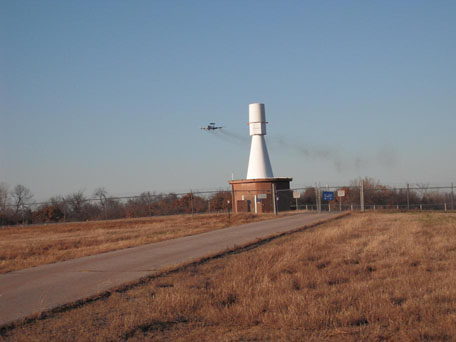 click on image to enlarge
This Navaid is a TACAN. It is located at the end of a runway at a U.S. Air Force Base.

That base has a connection to two rock and roll bands, "Buddy Holly and the Crickets" and "Journey".

It also is known for a pioneering severe weather forecast.

It's "pretty" there.
Send your answers to: webdude@dispatcher.org
This month's winners:
answer: Tinker (TIK)
Peter Folz - Lufthansa Airlines
Mark Monse - Southwest Airlines
Bill Allen - UPS
John Barry -
Matthew Lang - Air Wisconsin
Dan Gradwohl -
Peter Crawford -
Joe Stepansky -
Derek Severin - Air Wisconsin
Dennis Keyser -
Scott Allen - PSA Airlines
Chris Dau - Aloha Air Cargo
Brian Petterson -
Walter Wilson -
Dawn Stone -
Previous Quizes