VOR Quiz
January 2010 VOR Trivia Quiz
Contest submitted by: Phil Brooks
photo courtesy of Dave Birkley
VOR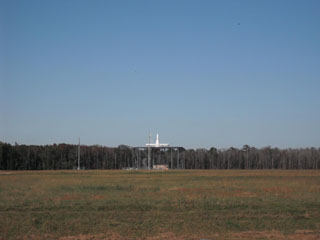 click on image to enlarge
This navaid is located just off the airline-served airport with which it shares a name and identifier.

Its name, although sometimes spelled differently, refers to a type of ecosystem, most commonly found in Africa.
Send your answers to: webdude@dispatcher.org
This month's winners:
answer: Savannah, Ga (SAV)
Timothy Smith - AirTran Airways
Bill Allen - UPS
Jim Schramm - Northwest Airlines
Ed Pataky - ExpressJet
Chris Dau - Aloha Air Cargo
Jim Barrett - Airborne Inc.
Amar Murthy -
Joe Stepansky -
Rob Mathews - Republic Airlines
Mark Brunner -
Roland Mahaffey - FedEx
Previous Quizes