VOR Quiz
January 2011VOR Trivia Quiz
Contest submitted by: Phil Brooks
Photo: Dave Birkley
VOR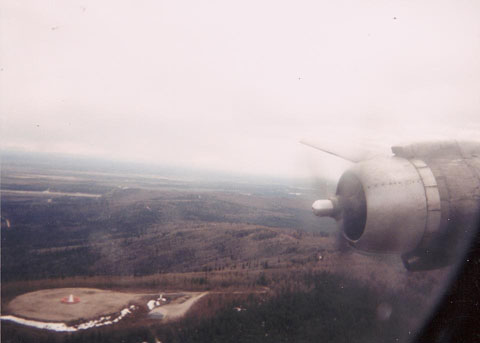 click on image to enlarge
This navaid is located near an airport in the U.S. which shares the same name and identifier. The nearby city, which also has the same name, is the smallest city in the U.S. with nonstop service to Europe, albeit seasonal.

That airport has three types of runways.

The four-engined aircraft in the picture has something in common with the person who comes up with these VOR trivia quizzes!
Send your answers to: webdude@dispatcher.org
This month's winners:
answer: Fairbanks (FAI)
Jim Hanson - Cape Air
Brian Peterson -
Bill Allen - UPS
Dawn Stone -
Daniel Moses - ZBW
Scott Allen - PSA Airlines
Chris Dau - Aloha Air Cargo
Joe Stepansky -
Kyle Rugg - Continental
Greg Lesniak - Sun Country
Previous Quizes