VOR Quiz
November 2010 VOR Trivia Quiz
Contest submitted by: Phil Brooks
Photo: Nancy Zeglen
VOR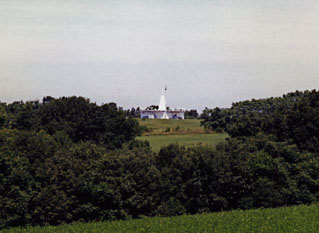 click on image to enlarge
This navaid is in the U.S. state, of the lower 48, which is most (in terms of percentage) bordered by water.

It also shares the identifier with a Russian airport.

It's on an arrival to a major metropolitan airport, and a VOR approach to an airport with a 3,100 foot runway.
Send your answers to: webdude@dispatcher.org
This month's winners:
answer: Stillwater (STW)
Joe Stepansky -
Scott Allen - PSA Airlines
Previous Quizes