VOR Quiz
October 2009 VOR Trivia Quiz
Contest submitted by: Phil Brooks
photo courtesy of Robert Trader
VOR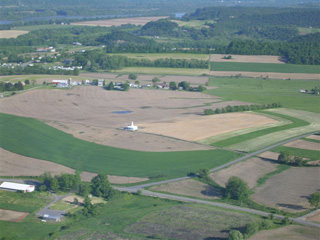 click on image to enlarge
This month's VOR is on an Arrival Procedure to a major U.S. East Coast hub airport.

It's near a river, but part of its name refers to a collection of trees.

The nearby town by the same name was founded by and named after a Revolutionary War veteran.

Kanye West is probably not welcome here, because of something he did recently.
Send your answers to: webdude@dispatcher.org
This month's winners:
answer: Selinsgrove (SEG)
Warren Schroeder - Myers Coach Lines
Roland Mahaffey - FedEx
Pete Crawford - Rolls-Royce
Chris Dau - Aloha Air Cargo
Walter Wilson -
Joe Stepansky -
Don Griffin - Delta Airlines
James Vaughan - Delta Airlines
Derrick Barksdale -
Jim Schramm - Northwest Airlines
Previous Quizes