This month's navaid is located at a Regional Airport in the United States.

The VOR's identifier is not the same as the airport's, despite being located on the field. There is another VOR to the west-northwest that DOES have the same identifier as the airport. It is located at 3071 feet MSL, as opposed to the pictured VOR, which is at 1163 feet MSL.

The city where the airport is located is named after the river that flows through the area. That river empties into the ocean 300 miles away, not far from an island with the same name.

Photo by Manuel de Alba

ANSWER BELOW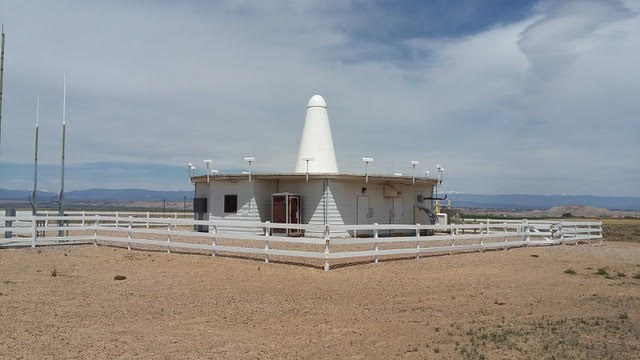 This month's winners:
1. Jim Hanson Cape Air
2. Adam Gutterman
3. Dale Gentry - Southwest Airlines
4. Ed Pataky
5. Kenneth Dechmerowski - National Airlines















Answer:

ODR (Woodrum)